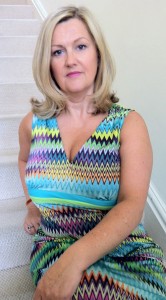 "Thank you for viewing my web site, I hope to help you to help yourself to an incredible future as you unlock your potential to communicate, using your own image. It's all about communication and confidence."
We provide: 3 step process
These training sections are ideal within the work space or for friends to share and gain from experience. Some of the topics covered:  Dressing for success, dressing for a more diminutive you, how to look good for your age and shape, styling for the newly single, how to apply makeup for you age and skin type, dressing for you budget, hair colour and style. Maintaining health and vitality in order to project a fresh and vibrant image.
Workshops are more focused bringing the ideas honed during training and helping realise them. Our workshops are more intimate therefore take place with a limit of 3 to 5 people. You may wish to stop here having discovered you can manage your Personal Image, however, if you still feel you need help then try our Personal Image 3 day consultancy.
Personal Image Consultancy is entirely personal and on a one-to-one basis over three days.
Image is Powerful
It is difficult not to "judge a book by its cover", and tweaking small things in your wardrobe or toilette can really bring out the best in you. Isn't that what it is all about? Looking as good as you can, which encourages you to feel good about yourself and inspire others to have confidence in your ability. That is how important image is. Personal Image will help you reach your potential.
Image is Communication
You never get a second chance to make a first impression.